Display a single list of items in a quick, scannable format
The UCLA brands dictates that lists are ordered with numbers or bullets in
#2774AE which is the "$ucla-blue" variable. Examples can be found here.
Usage
Usability Guidance
Front-load the first two words of your headlines for easy eye scanning.
Progressively disclose lists with more than several dozen items with a 'more' link or button.
Accessibility Requirements
Use the <li> element for more than text-only lists. It's a critical component in web accessibility. It tells non-sighted users if they're about to browse a few items of content or hundreds. Any list of content such as news articles, calendar events, academic programs, etc. should be wrapped in <li> to communicate how many items belong in that list.
Unordered List
Anatomy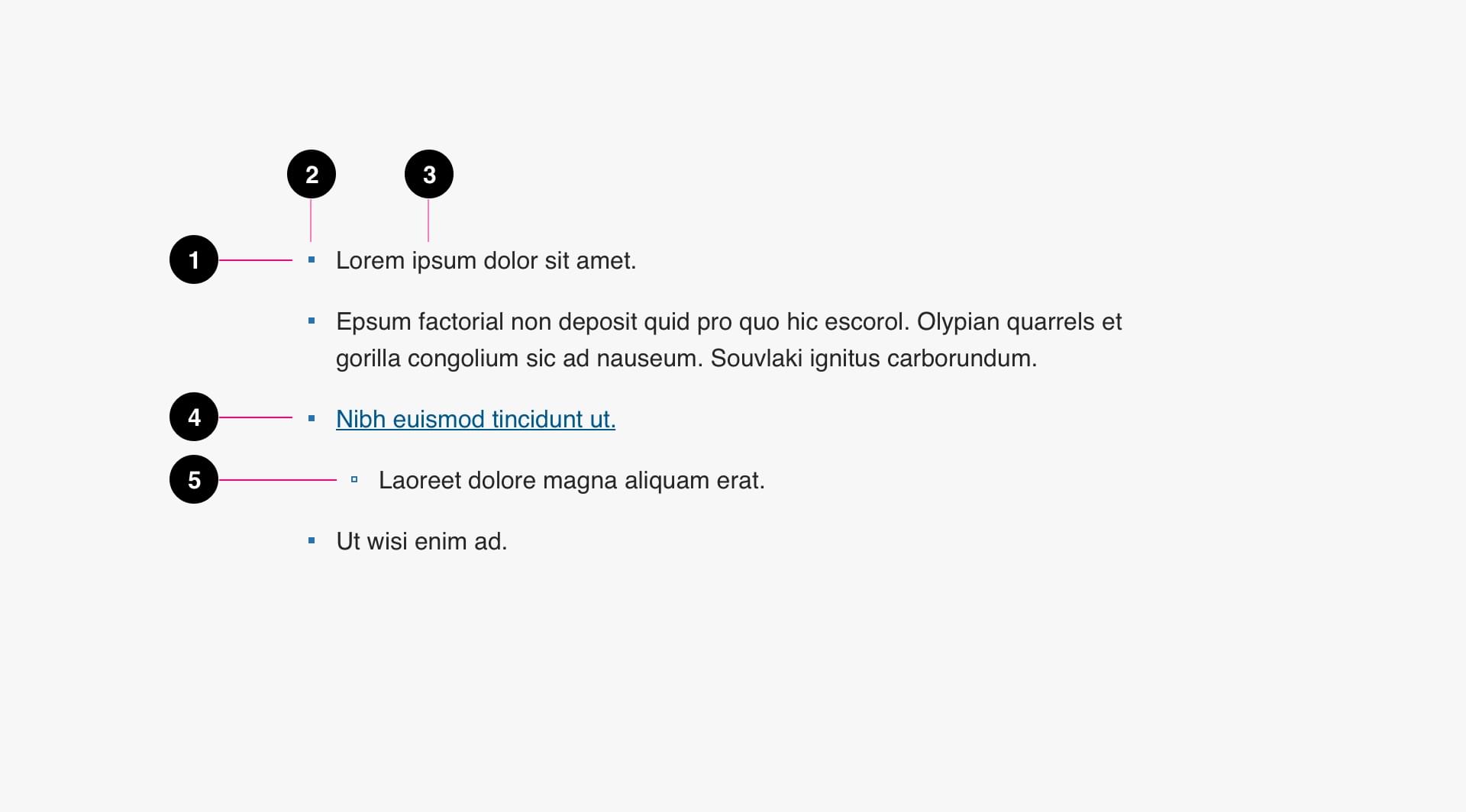 Tier 1 List Item (required)
Bullet Icon (required)
List Item Text (required)
List Item Link (optional)
Tier 2 List Item (optional)
Specs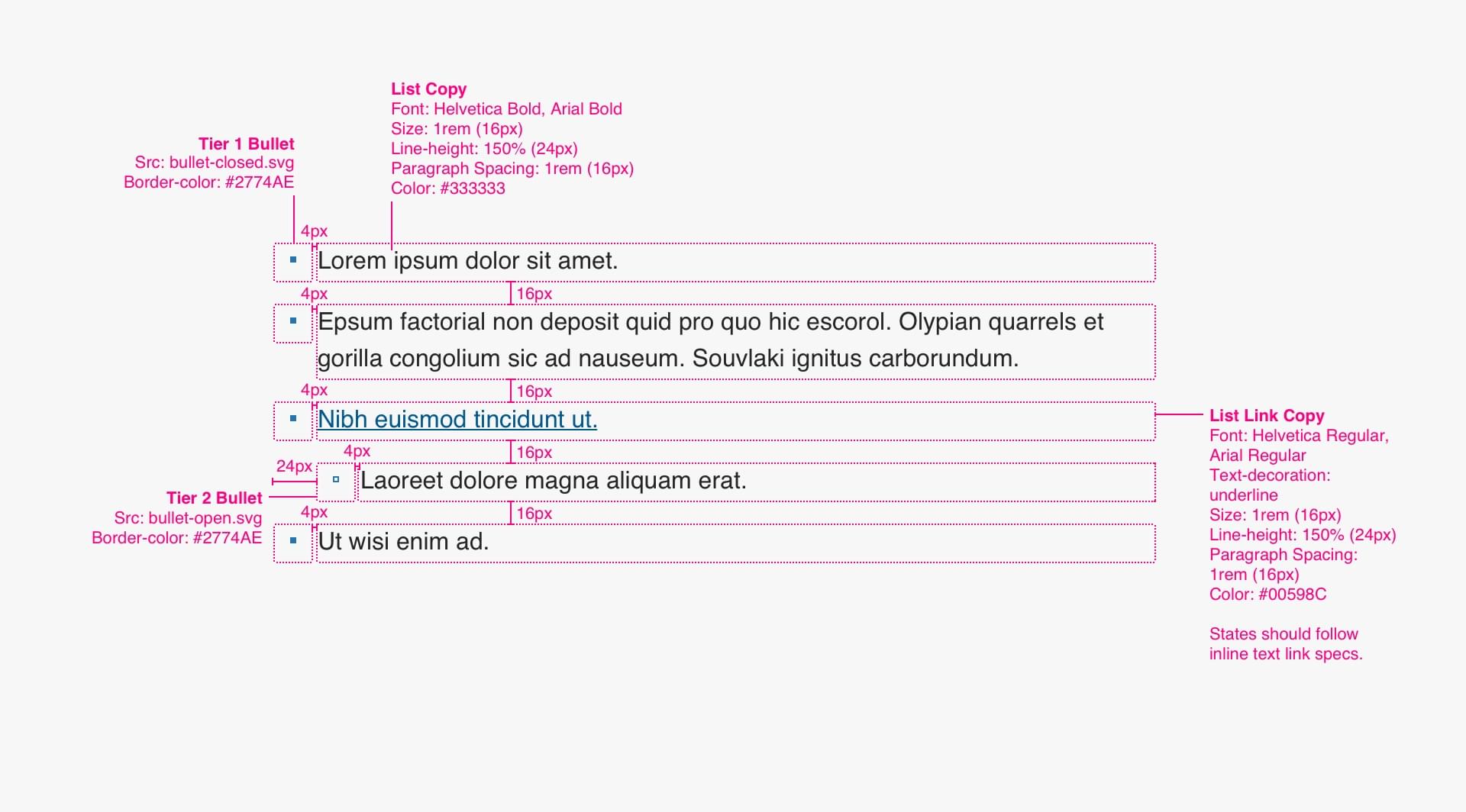 Code
Ordered List
Anatomy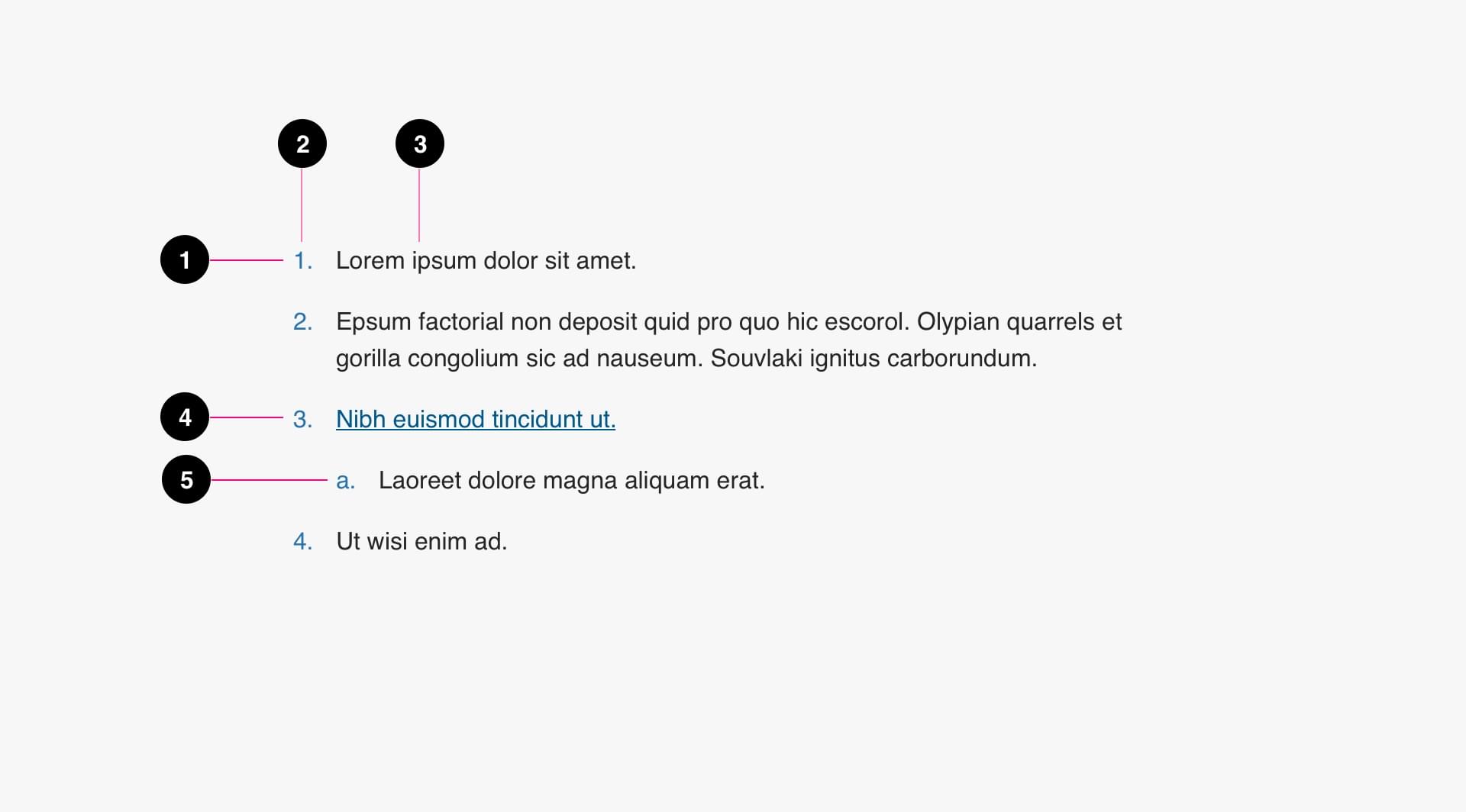 Tier 1 List Item (required)
Order Number (required)
List Item Text (required)
List Item Link (optional)
Tier 2 List Item (optional)
Specs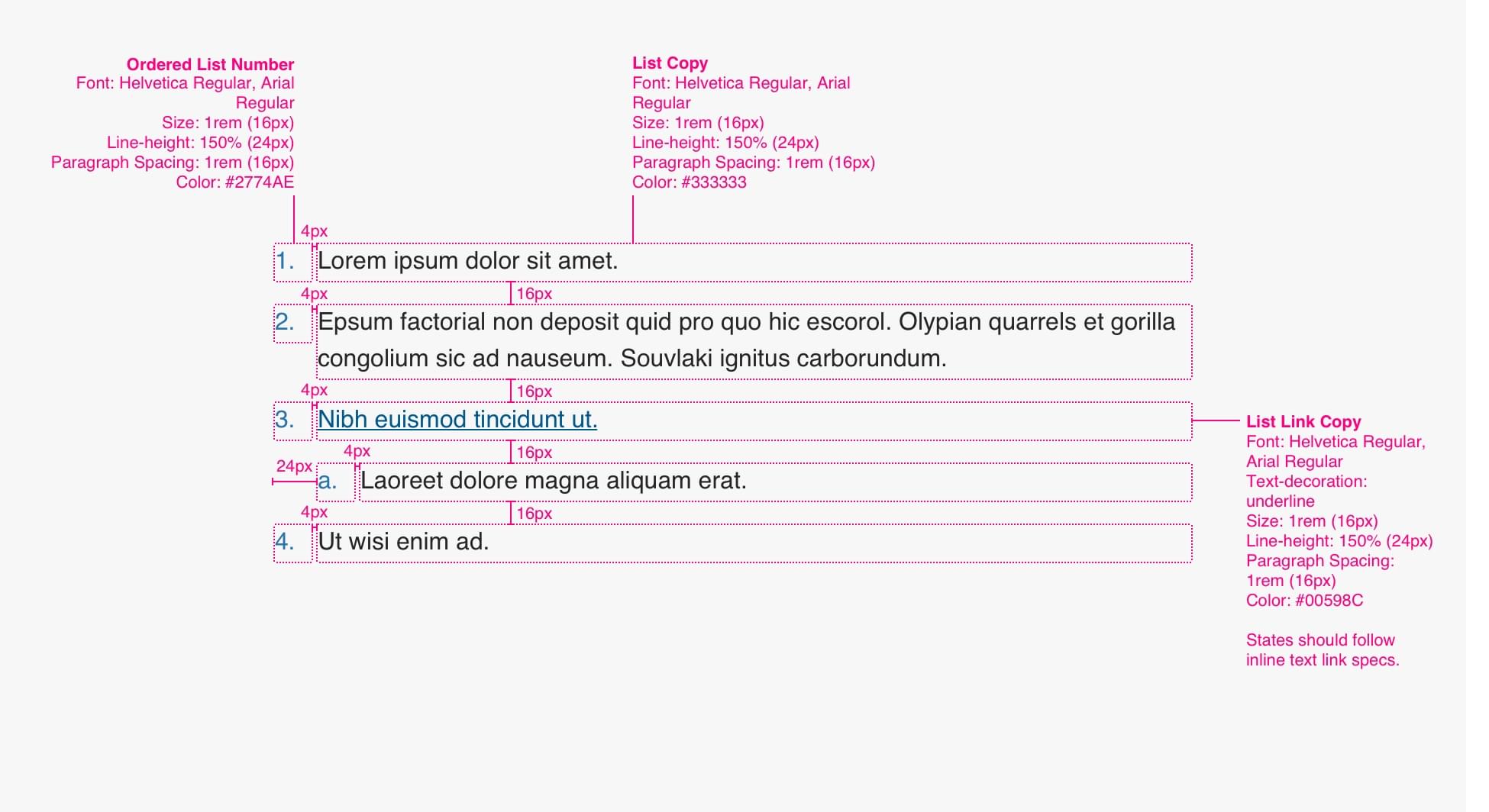 Code
Definitions List
Anatomy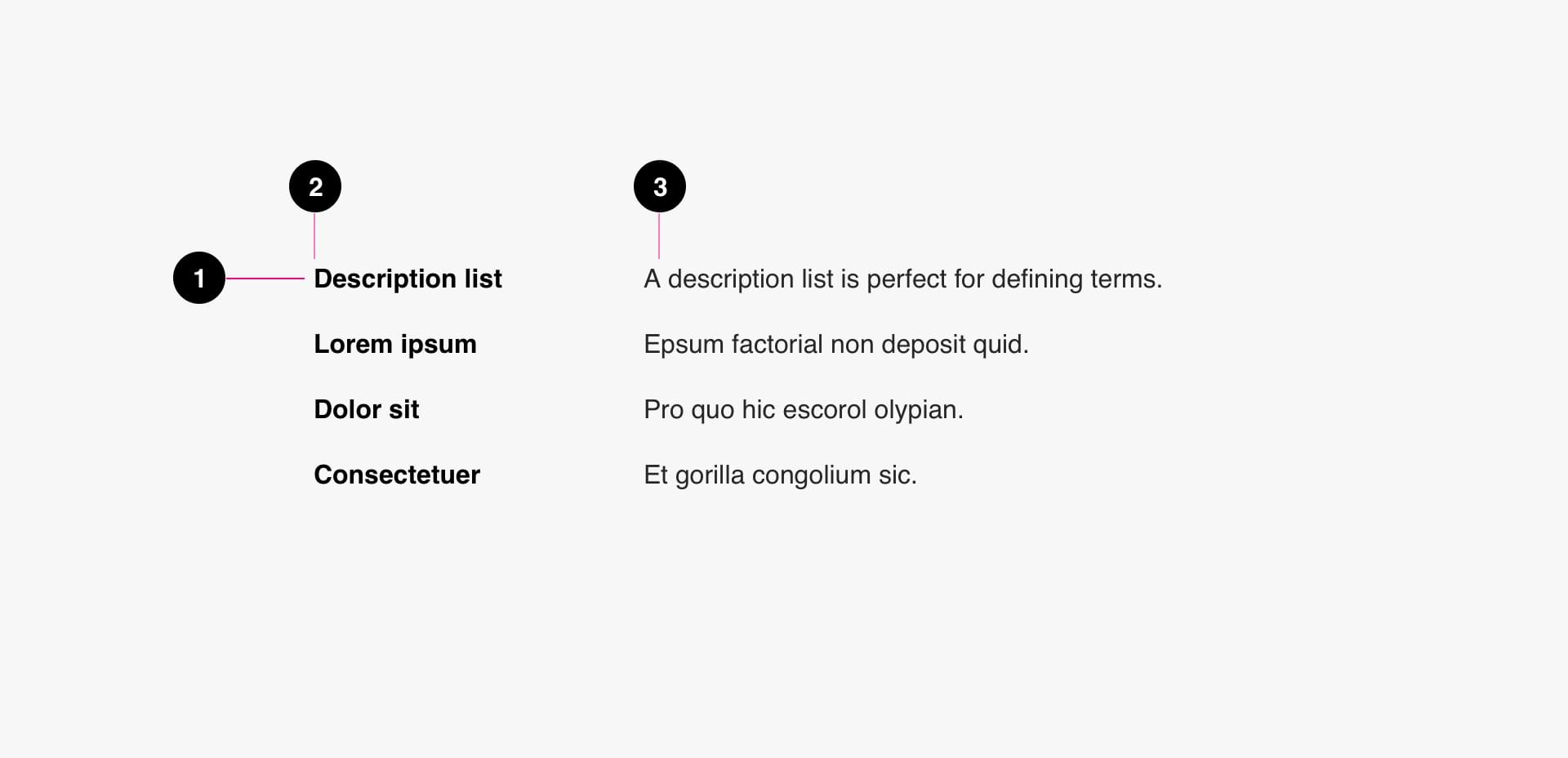 List Item (required)
Definition Text (required)
Description Text (required)
Specs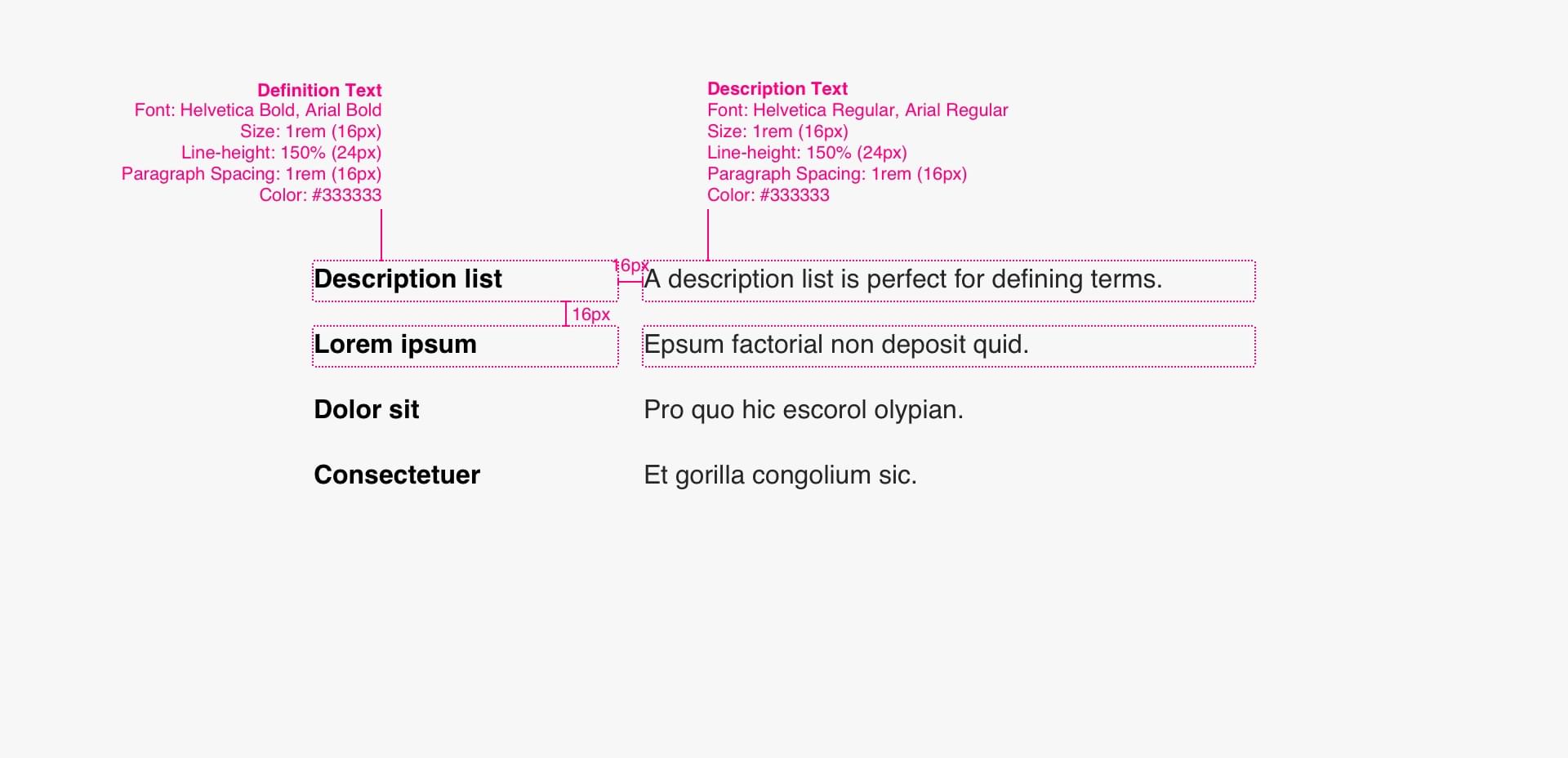 Code